Open Telecom IT Infrastructure (OTII), a white-box server project of ODCC, is initiated by China Mobile, China Telecom, China Unicom, CAICT(China Academy of Information and Communications Technology), and Intel in Nov 2017. The primary goal is to standardize a deep optimized server solution for 5G Network and edge computing.
While widely consensus shows, to build a highly flexible and resilience 5G Network with edge computing capabilities, it may need a large amount of Commercial Off-The-Shelf (COTS) servers. However, there are some unavoidable limitations for the edge & access CO to fit the industry standard high volume rack mount servers, e.g. limited room space, shorter depth of telecom rack, lower power density, extended acceleration card requirement and maintenance challenges. OTII aims to introduce the computing capability to edge by reusing CoSP Access and Converge layer infrastructures and facilities.
First prototype of OTII server
The main features of OTII server includes:
• Cabinet depth <450mm
• Rack mounted, 1U or 2U
• Wild temperature range(5︒C~40︒C long term, -5︒C~45︒C short term)
• Front access of I/O interface
• Unified indicator light and BIOS configuration
• Standard management interface support (Redfish and IPMI)
• Balanced I/O design(up to 6x PCIe)
OTII Edge server release in MWC19
Following the first prototype of OTII server released at MWC Shanghai 2018 and three Server products lunched at MWC Barcelona 2019, more than 30 companies around the world joined OTII project which could be expected to build up a very strong eco-system. Most recently, China CoSPs had already kicked off the field trail on the servers from six different OxMs on O-RAN, vCPE, CDN workloads and etc.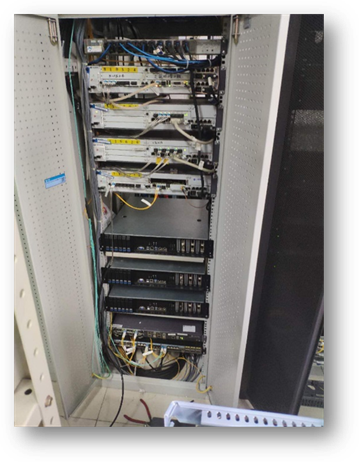 OTII server field trial by China Mobile
Link:

OTII Server Technical Specification_v1.2 .pdf